Promoting and supporting Boccia
Activities for promoting and supporting Boccia, a sport for the disabled
As a corporate citizen, we at the CAC Group engage in social contribution activities such as environmental protection and participate in the activities of local communities. We also used our 50th anniversary, which fell in 2016, as an opportunity to start promoting and supporting boccia, a sport for people with disabilities. We carry out these activities by attaching importance to planning and practice by employees themselves, with the aim of making boccia known to a greater number of people, helping provide more opportunities for disabled people to play the sport, and for other purposes.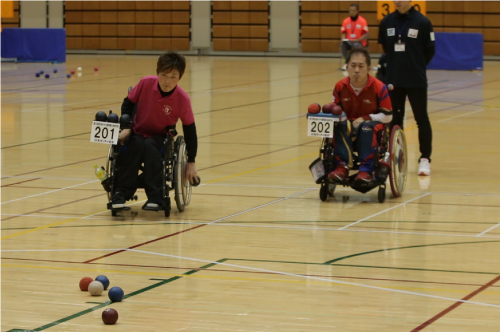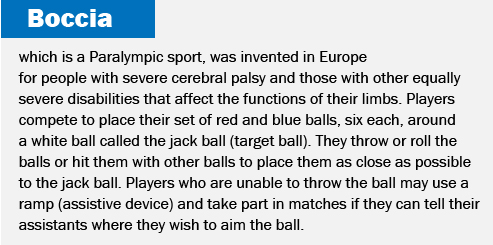 Initiatives of the CAC Group for Boccia
We help organize major tournaments held in Japan as a Gold Partner of the Japan Boccia Association. We also send employees qualified as judges to tournaments and have those in charge of promoting boccia hold sessions for hands-on experience of the sport at various events. In addition, in September 2017, we held the first CAC Cup, a Boccia tournament. Eleven teams from seven special schools in Tokyo participated in the tournament, which staged exciting games. Play-by-play undertaken using Boccia Measure, an application for measuring the distance between boccia balls that was developed by the CAC Group, added to the excitement of the games.
We also implement a project for donating boccia ball sets to organizations for disabled persons and similar groups. In FY2017, we donated boccia ball sets and held instruction sessions for 14 non-profit organizations and corporations.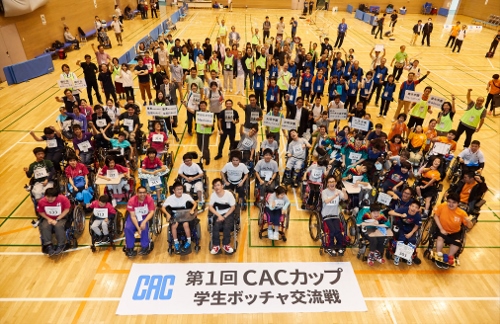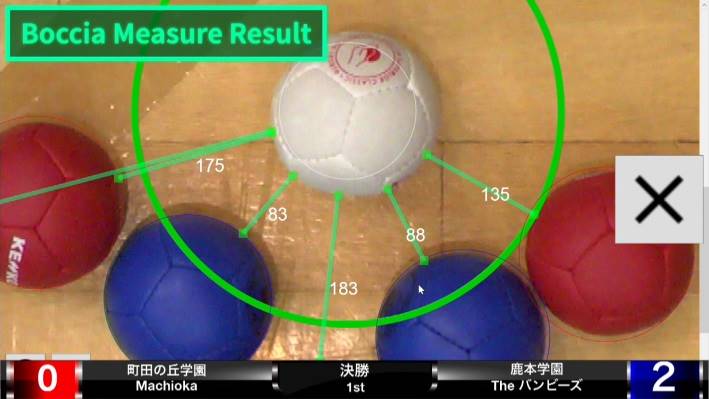 Boccia athlete Shun Sato joins the CAC Group
In April 2018, Shun Sato, a top boccia athlete, joined CAC Group. He began playing boccia when he was a third-year student in elementary school and achieved brilliant results in tournaments held in Japan and other countries. In the Japan Boccia Championship Tournament that was held in 2017, he won 4th place in the BC2 class. He is also registered as a certified athlete in the Japan Boccia Association, and is poised to continue to achieve great results in the future. At the CAC Group, we will further promote the popularization of and support for boccia by supporting Shun Sato's activities as a boccia athlete. At the same time, we would like to strengthen the sense of unity of the Group further by providing Group-wide support to Mr. Sato as a coworker.