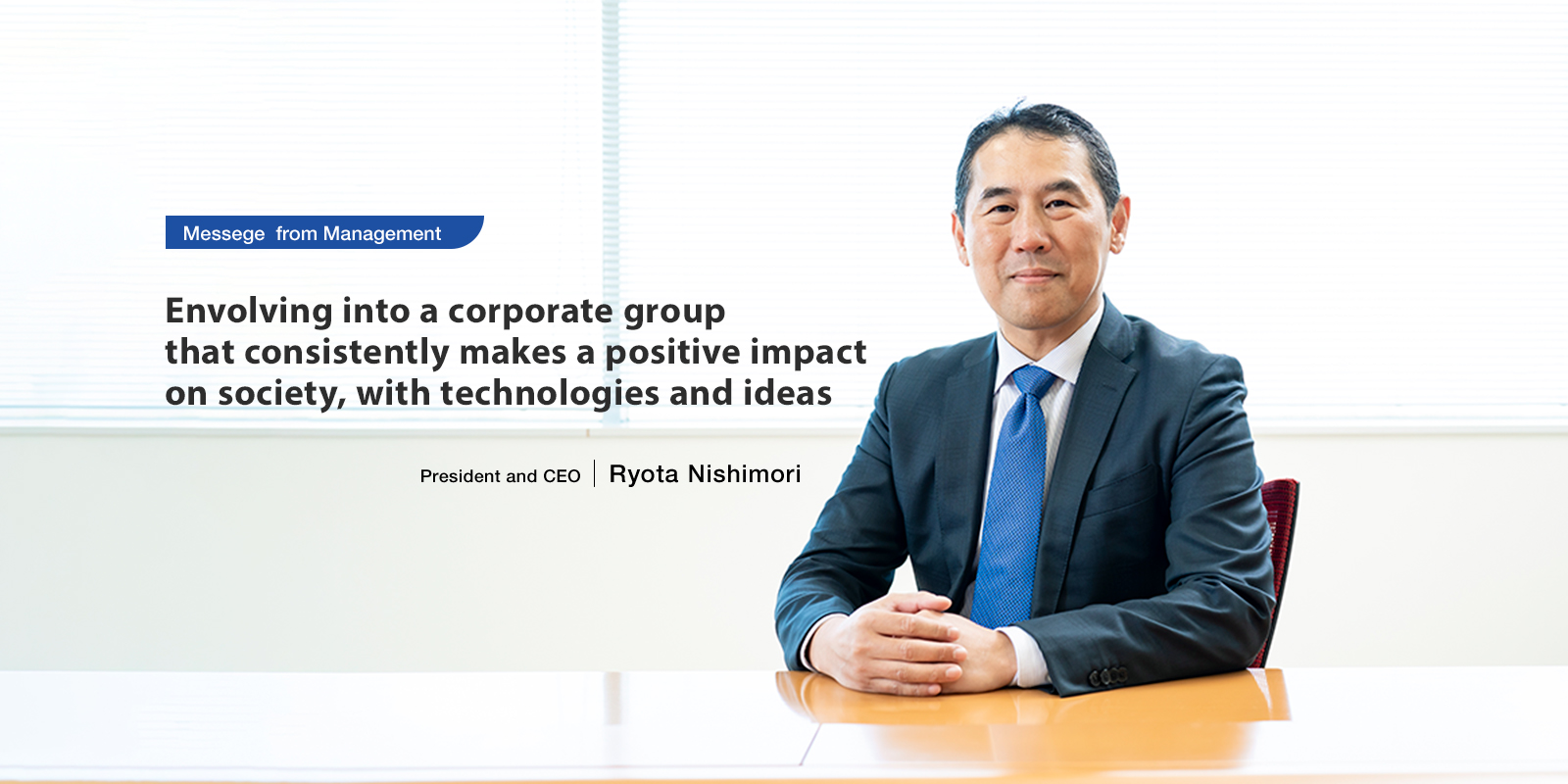 Founded in 1966, the CAC Group has been providing IT services and healthcare services based on its accumulated knowledge and skills in the industries in which our clients operate and their business functions. In addition, we have been aggressively expanding our overseas business and have grown into a corporate group with more than 4,000 staff members on a global scale.
With the wave of digital transformation currently accelerating, significant changes are taking place to what stakeholders expect from system integrators like us and how they can contribute to society. In a turbulent situation in which it is hard to predict three or four years in advance, we have developed the CAC Vision 2030, namely, "Evolving into a corporate group that consistently makes a positive impact on society through technologies and ideas," and have made a fresh start with a view toward becoming a company that sustains growth for many years to come, without being swayed by short-term volatility.
Under CAC Vision 2030, we envisage that CAC Group solutions incorporating digital technology such as AI and IoT and data will enable people to demonstrate their diverse imagination and creativity and will help solve social issues. Our aim under the vision is to become a highly profitable, high growth corporate Group through the creation and growth of numerous digital solutions which have such a positive impact.
We thank you for your support and hope that you will look forward to the solutions that we will continue to provide to create a better society.