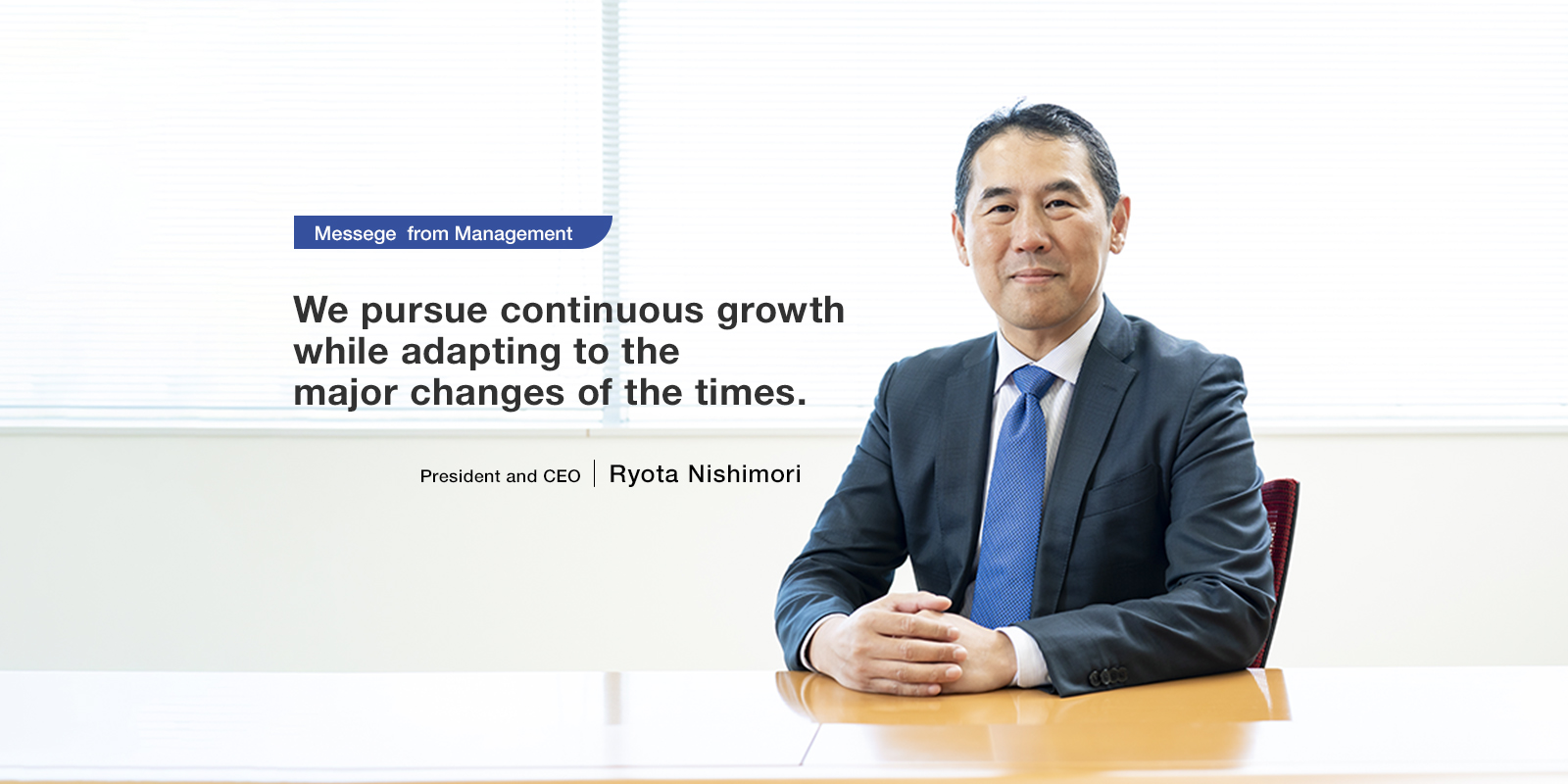 As CEO since January 1, 2021, I will strive for the growth of the CAC Group while valuing the history and tradition of its past.
Founded in 1966, the CAC Group has been providing IT services and healthcare services based on its accumulated knowledge and skills in the industries in which our clients operate and their business functions. In additional, we have been aggressively expanding our overseas business and have grown into a corporate group with about 5,000 staff members on a global scale.
Under the corporate philosophy of "Creating new value on a global level with the use of the latest ICT," we are promoting a range of initiatives with the aim of becoming a corporate group that can identify various needs arising from globalization and diversifying values ahead of others and address significant changes.
In the ongoing Medium-Term Strategy, we view the sweeping waves of digital transformation (DX) as a major business opportunity and are taking steps to reinforce our digital business in order to respond to DX requirements. DX is attracting renewed attention as it is indispensable in realizing new ways of working and living amid the COVID-19 pandemic. Accordingly, the CAC Group will maintain its effort to enhance and promote our digital business this year.
Moreover, with an eye on business growth and corporate value enhancement, we will continue to work on making changes to our business development system, restructuring part of our business, improving capital efficiency and maintaining positive shareholder returns, among other things.
As an independent company specializing in software, we have a heritage spanning more than 50 years since our founding, a time when the concept of software was nowhere to be found in Japan. During that time, our society has changed dramatically, and not only software, but also IT services have become an indispensable part of our lives. The CAC Group will strive to stay ahead of the needs of the times so that we will remain needed within society for the next five decades and beyond.
Thank you for watching over and placing your hopes in the Group moving forward.